Staniar Gallery
Staniar Gallery is a 1,300 square foot space located in Wilson Hall in the Lenfest Center, home of the departments of art, music and theatre. The gallery is dedicated to the exhibition of contemporary and historical works in all media by regionally, nationally, and internationally recognized artists.

The Gallery was conceived of as a pedagogical space and works in tandem with the Art and Art History Department. Exhibiting artists spend time in the Art and Art History Department conducting critiques, giving lectures and mentoring students. Gallery internships provide students the opportunity to participate in the entire exhibition process by working closely with the Gallery Director and exhibiting artists. Each year graduating seniors in studio art present their senior thesis projects in Staniar Gallery.

Staniar Gallery was opened in 2006 with generous funding from distinguished Washington and Lee alumnus Burt Staniar.

The gallery is open to the public free of charge and the hours during the academic year are Monday through Friday, 9:00AM to 5PM. For additional information, please call (540) 458-8861.


LaToya Ruby Frazier
Art As Transformation: Using Photography for Social Change
5:30pm, April 8, 2021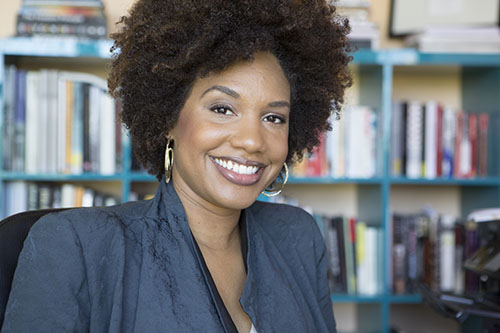 Register in advance for this Zoom webinar:
https://wlu.zoom.us/webinar/register/WN_JImkmkr4TW6gUSX_vhJUhg
Please note: Registration for this event is limited to members of the W&L community. Please use your W&L email to register before noon on April 8.
In this talk, Frazier discusses how she has used photography to fight injustice—poverty, healthcare and gender inequality, environmental contamination, racism, and more—and create a more representative self-portrait. Drawing from her book The Notion of Family as well as from works of art by Frederick Douglass, August Sander, Julia Margaret Cameron, and Langston Hughes, she relates her conscious approach to photography, opens up more authentic ways to talk about family, inheritance, and place, and celebrates the inspirational, transformative power of images.
LaToya Ruby Frazier is a contemporary artist who uses photography, video, and performance as social activism to make visible injustices affecting marginalized communities. She describes her artistic practice as building "visual archives that address industrialization, rustbelt revitalization, environmental justice, healthcare inequity, family and communal history." A 2015 recipient of a MacArthur Award, Fraser has received widespread attention for her Flint is Family series that follows the story of the water crisis in Flint Michigan.