Navigation
Colloquium Sessions
About Colloquia
The colloquium part of SSA is many different book or film clubs meeting simultaneously - a festival of sorts - on Saturday, March 18 (exact time to be announced by early March but it will be morning or early afternoon). The list of colloquia is posted below.
How to Break Up with Your Phone: The 30-Day Plan to Take Back Your Life
Is your phone the first thing you reach for in the morning and the last thing you touch before bed? Do you frequently pick it up "just to check," only to look up forty-five minutes later wondering where the time has gone? Do you say you want to spend less time on your phone--but have no idea how to do so without giving it up completely? If so, this book is your solution.
Award-winning journalist Catherine Price presents a practical, hands-on plan to break up--and then make up--with your phone. The goal? A long-term relationship that actually feels good.
You'll discover how phones and apps are designed to be addictive, and learn how the time we spend on them damages our abilities to focus, think deeply, and form new memories. You'll then make customized changes to your settings, apps, environment, and mindset that will ultimately enable you to take back control of your life.
Proposed by the Technology, Health, and Cognition (THAC) Lab
Parable of the Sower
In 2025, with the world descending into madness and anarchy, one woman begins a fateful journey toward a better future.
Lauren Olamina and her family live in one of the only safe neighborhoods remaining on the outskirts of Los Angeles. Behind the walls of their defended enclave, Lauren's father, a preacher, and a handful of other citizens try to salvage what remains of a culture that has been destroyed by drugs, disease, war, and chronic water shortages. While her father tries to lead people on the righteous path, Lauren struggles with hyperempathy, a condition that makes her extraordinarily sensitive to the pain of others.
When fire destroys their compound, Lauren's family is killed and she is forced out into a world that is fraught with danger. With a handful of other refugees, Lauren must make her way north to safety, along the way conceiving a revolutionary idea that may mean salvation for all mankind.
Proposed by Jensen Rocha '23
White Trash: The 400-Year Untold History of Class in America
In her groundbreaking history of the class system in America, extending from colonial times to the present, Nancy Isenberg takes on our comforting myths about equality, uncovering the crucial legacy of the ever-present, always embarrassing––if occasionally entertaining––"poor white trash."
Surveying political rhetoric and policy, popular literature and scientific theories over four hundred years, Isenberg upends assumptions about America's supposedly class-free society––where liberty and hard work were meant to ensure real social mobility. Poor whites were central to the rise of the Republican Party in the early nineteenth century, and the Civil War itself was fought over class issues nearly as much as it was fought over slavery.
We acknowledge racial injustice as an ugly stain on our nation's history. With Isenberg's landmark book, we will have to face the truth about the enduring, malevolent nature of class as well.
Proposed by Ryan Scott '25L
13th (2016)
The entire premise of the 13th amendment is that it's unconstitutional for anyone to be enslaved…except criminals—this loophole has resulted in the devastating disparities we continue to see (that have been exacerbated since Civil War times) where the Black community has gotten the short end of the stick in nearly every aspect of life: political representation, socioeconomic status, health, education, and countless more. One quote from the documentary really sums up how we got here: "When you make people afraid, you can always justify putting people in the garbage can." 13th is a documentary that describes how the loophole within the 13th amendment has been used to target the Black community specifically. It also discusses how the demonization of Black people over time causes the overcriminalization of the Black community. There's lots of important material here—material that anyone interested in criminal justice reform and anti-racism should know. Directed by Ava DuVernay.
Proposed by Tanajia Moye-Green '23
Please note: The movie should be watched ahead of time. Access to the film will be communicated to you after registration.
A Hidden Life (2019)
"A Hidden Life" is Terrence Malick's depiction of the real-life story of conscientious objector Franz Jägerstätter, an Austrian farmer who refused to fight for the Nazis in World War II. Malick is one of the most influential filmmakers of the last 50 years, and this film brings his meditative style to universal questions about what it means to do good, to listen to conscience, and to weigh moral duty against our own suffering and that of others. I want to share this film with other members of the W&L community because it deals with so many of the issues that are central to this university - living with integrity, serving others, and acting with honor in a very dark world. It does this in a way that's sweeping and inspiring, but also that deals with the very practical, everyday banality of doing good. I think it would appeal to a wide variety of people at W&L who are interested in exploring these questions further. Directed by Terrence Malick
Proposed by Mark Coddington, Journalism
Please note: The movie should be watched ahead of time. Access to the film will be communicated to you after registration.
Housing in Virginia from "Life in the Heart Land" (2023)
Want to learn about the housing crisis in our local area and what we can do as a community to effect positive change?
Join us as we watch a clip from "Housing in Virginia," an episode of Lysandra Petersson's "Life in the Heartland" docuseries which will premiere on VPM PBS. A panel of community leaders, housing developers, and faculty will discuss with Ms. Petersson how her documentary links up with housing issues faced in Lexington, Rockbridge County, and Buena Vista.
Proposed by Sascha Goluboff, Community Engagement and Service-Learning Advisory Committee, and Michael Hill, Africana Studies
The Reader (2008)
Post-WWII Germany: Nearly a decade after his affair with an older woman came to a mysterious end, law student Michael Berg re-encounters his former lover as she defends herself in a war-crime trial. Characters in The Reader struggle with decisions, and one really horrendous decision in particular. As a viewer I find myself both empathetic and judgmental of decisions that play out. I believe we all have decisions we struggle with, some of which we regret, some of which we don't understand. Directed by Stephen Daldry.
Proposed by Sarah Wilson, Earth and Environmental Geoscience
Please note: The movie should be watched ahead of time. Access to the film will be communicated to you after registration.
Cheat Codes (2022)
This award-winning and critically acclaimed collaboration between rapper Black Thought and producer Danger Mouse applies the concept of "cheat codes"--workarounds for insurmountable problems in video games--to real-world problems that resist resolution by regular efforts. More specifically, the album locates such problems in the contemporary African-American experience while also suggesting they exist outside the specifics of our own space and time. The album therefore invites a broader consideration of the need for a "deus ex machina" or improbable solution to intractable problems.
Alongside the thematic consideration of "cheat codes," the album also stands as an exemplary work of artistic collaboration. The two central artists include producer Danger Mouse and rapper Black Thought. These two artists combine lyrics centering on contemporary problems with a rich array of historical musical samples, and the album moreover incorporates lyrics from a variety of other prominent rap artists. This multidimensional collaboration provokes questions about the cohesiveness of artistic projects that jarringly combine various periods, media, and even personalities, and it demands that listeners expand traditional definitions of genre and musicianship itself.
An attentive and critical appreciation of the album therefore invites students from various backgrounds and disciplinary interests: it intersects the sociology of race, creative musicianship, philosophical ethics, and even contemporary gaming culture. This colloquium would promote dialogue among students and faculty who might otherwise find limited opportunity for shared academic experience.
Proposed by Caleb Dance, Classics
Led Zeppelin (1969)
Led Zeppelin is the debut studio album by English rock band Led Zeppelin. It was released on 12 January 1969 in the United States and on 28 March in the United Kingdom by Atlantic Records.
The album was recorded between 25 September to 10 October 1968 at Olympic Studios in London, shortly after the band's formation. It contains a mix of original material worked out in the first rehearsals, and remakes and rearrangements of contemporary blues and folk songs. The sessions took place before the group had secured a recording contract and totalled 36 hours; they were paid for directly by Jimmy Page, the group's founder, leader and guitarist, and Led Zeppelin's manager Peter Grant and cost £1,782 (equivalent to £31,203 in 2021) to complete. They were produced by Page, who as a musician was joined by band members Robert Plant (lead vocals, harmonica), John Paul Jones (bass, keyboards), and John Bonham (drums). Percussionist Viram Jasani appears as a guest on one track. The tracks were mixed by Page's childhood friend Glyn Johns, and the iconic album cover showing the Hindenburg disaster was designed by George Hardie.
Led Zeppelin showed the group's fusion of blues and rock, and their take on the emerging hard rock sound was immediately commercially successful in both the UK and US, reaching the top 10 on album charts in both countries, as well as several others, while it reached number one in Spain's albums chart. Many of the songs were longer and not well suited to be released as singles for radio airplay; Page was reluctant to release "singles", so only "Good Times Bad Times", backed with "Communication Breakdown", was released outside of the UK. However, due to exposure on album-oriented rock radio stations, and growth in popularity of the band, many of the album's songs have become classic rock radio staples.
Proposed by Brandon Makowski '26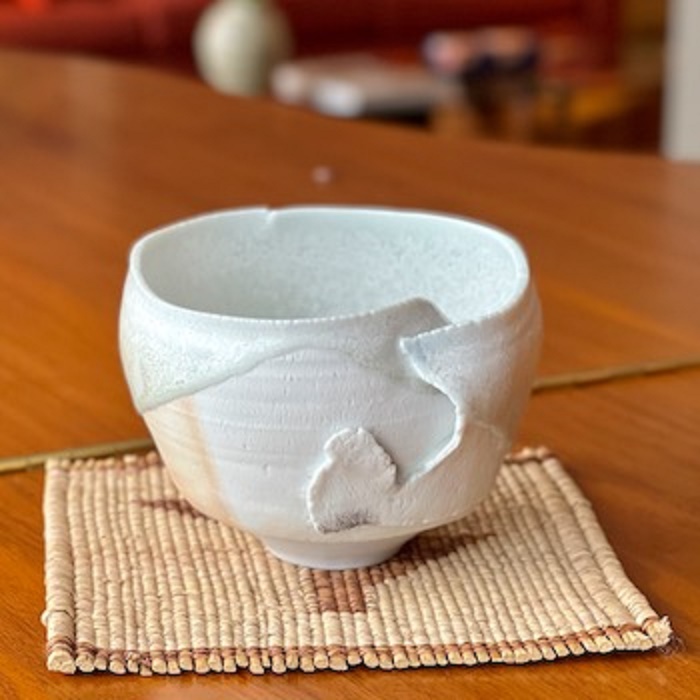 Chanoyu Tea Society
The Chanoyu Tea Society at Washington and Lee demonstrates a variety of traditional Japanese tea ceremonies for people and organizations across Rockbridge County and even the United States and beyond. The tradition, beginning in the sixteenth century, involves a host serving specially made dry sweets and powdered matcha tea to a group of guests within a warm and intimate Japanese-style room. Though the tradition goes back centuries, it carries widespread appeal even today for several reasons. In today's climate of intense stress, partisanship and division, the ceremony emphasizes, above all, putting aside one's differences to enjoy delicious tea in a relaxing environment with good company. Additionally, each utensil the host uses is a magnificent, and sometimes priceless, work of art, so pottery and craft enthusiasts would certainly enjoy experiencing these East Asian masterpieces.
Proposed by Henry Barden '23 and Wren Markley '23
Once Upon A Time (2011-2018)
Once Upon a Time, a massively popular fairytale TV series in the 2010s, follows the adventures of Emma Swan after the son she gave up for adoption years ago, Henry, seeks her out. Henry insists that his hometown of Storybrooke houses fairytale characters, all of whom have forgotten who they are except for the mayor, Henry's adopted mother—a woman he believes to be the Evil Queen. As Emma becomes increasingly entrenched in the mystery of Storybrooke, she discovers that there might be more to Henry's words than simple fantasy. Told in a series of flashbacks, the fairytales unfold while Emma works to protect Henry and the town from the mayor's wrath.Pop culture elements, such as popular TV series, are a great way to engage audiences in the discussion of narrative techniques and traditions, as well as adaptation theory. These can often be very difficult concepts but, by reframing them to involve a discussion of an accessible, successful modern media form, students who might otherwise not be interested in literary theory can find a fun, engaging way to get their foot in the door with this colloquium. Storytelling is a highly transferrable skill, and the ability to dissect why and how big, complex stories work can help each participant further his or her analytical and close-reading capabilities while also encouraging conscientious consumerism.An engaging example of YA media, this TV series presents a modern adaptation of the frame narrative (story within a story) practice—a tradition famously seen in One Thousand and One Nights and Basille's Pentamerone. In this colloquium, we will specifically look at how episodes one through three construct the series' two interrelated plotlines.Created by Adam Horowitz and Edward Kitsis.
Proposed by Charli Brown '23
Skam (2015-2017)
Skam is a Norwegian teen drama show that tackles adolescent themes of school work, infidelity, gender and sexual identity, and social dynamics. Skam is an interesting case study in creating a teen show grounded in realism, with a unique advertising and broadcasting strategy that included real-time dropping of short, 5-minute tv show clips as well as the development of social media presences for the characters on the show. The creator and director, Julie Andem, spent months before the project's production interviewing Norwegian high school students and gave her actors freedom to improvise dialogue, even using the actor's own rooms and schools as backdrops to scenes. The show was filmed on a small budget and with unique filming techniques that enhance the realism and connectivity of the show. Created by Julie Andem.
Proposed by Ava Wilkes '25