Navigation
Colloquia
About Colloquia
The colloquium part of SSA is like a meeting of many different book or film clubs simultaneously - a festival! The list of colloquia is posted below. In order to participate in one of the colloquia, you do not have to be presenting anywhere else in the conference. Just arrive at the scheduled location.
The Alchemist
The Alchemist by Paulo Coelho continues to change the lives of its readers forever. With more than two million copies sold around the world, The Alchemist has established itself as a modern classic, universally admired.
Paulo Coelho's masterpiece tells the magical story of Santiago, an Andalusian shepherd boy who yearns to travel in search of a worldly treasure as extravagant as any ever found.
The story of the treasures Santiago finds along the way teaches us, as only a few stories can, about the essential wisdom of listening to our hearts, learning to read the omens strewn along life's path, and, above all, following our dreams.
Proposed by Jeremy A. Ledbetter, '17
Anarchy, State, and Utopia
Robert Nozick's Anarchy, State, and Utopia is a powerful, philosophical challenge to the most widely held political and social positions of our age -- liberal, socialist and conservative.
"Individuals have rights," Nozick writes in his opening sentence, "and there are things no person or group may do to them without violating their rights." The work that follows is a sophisticated and passionate defence of the rights of the individual as opposed to the state.
The author argues that the state is justified only when it is severely limited to the narrow function of protection against force, theft and fraud and to the enforcement of contracts. Any more extensive activities by the state, he demonstrates, will inevitably violate individual rights.
Among the many achievements of the work are an important new theory of distributive justice, a model of utopia, and an integration of ethics, legal philosophy and economic theory into a profound position in political philosophy which will be discussed for years to come.
Proposed by Ben Fleenor, '19
Between the World and Me
In a profound work that pivots from the biggest questions about American history and ideals to the most intimate concerns of a father for his son, Ta-Nehisi Coates offers a powerful new framework for understanding our nation's history and current crisis. Americans have built an empire on the idea of "race," a falsehood that damages us all but falls most heavily on the bodies of black women and men—bodies exploited through slavery and segregation, and, today, threatened, locked up, and murdered out of all proportion. What is it like to inhabit a black body and find a way to live within it? And how can we all honestly reckon with this fraught history and free ourselves from its burden?
Between the World and Me is Ta-Nehisi Coates's attempt to answer these questions in a letter to his adolescent son. Coates shares with his son—and readers—the story of his awakening to the truth about his place in the world through a series of revelatory experiences, from Howard University to Civil War battlefields, from the South Side of Chicago to Paris, from his childhood home to the living rooms of mothers whose children's lives were taken as American plunder. Beautifully woven from personal narrative, reimagined history, and fresh, emotionally charged reportage, Between the World and Me clearly illuminates the past, bracingly confronts our present, and offers a transcendent vision for a way forward.
Proposed by Taylor Walle
Ebony and Ivy: Race, Slavery, and the Troubled History of America's Universities
A 2006 report commissioned by Brown University revealed that institution's complex and contested involvement in slavery-setting off a controversy that leapt from the ivory tower to make headlines across the country. But Brown's troubling past was far from unique. In Ebony and Ivy, Craig Steven Wilder, a leading historian of race in America, lays bare uncomfortable truths about race, slavery, and the American academy.
Many of America's revered colleges and universities-from Harvard, Yale, and Princeton to Rutgers, Williams College, and the University of North Carolina-were soaked in the sweat, the tears, and sometimes the blood of people of color. The earliest academies proclaimed their mission to Christianize the "savages" of North America and played a key role in white conquest. Later, the slave economy and higher education grew up together, each nurturing the other. Slavery funded colleges, built campuses, and paid the wages of professors. Enslaved Americans waited on faculty and students; academic leaders aggressively courted the support of slave owners and slave traders. Significantly, as Wilder shows, our leading universities were dependent on human bondage and became breeding grounds for the racist ideas that sustained it.
Ebony and Ivy is a powerful and propulsive study and the first of its kind, revealing a history of oppression behind the institutions usually considered the cradle of liberal politics.
Proposed by Julie Campbell & Elizabeth Knapp
Evicted: Poverty and Profit in the American City
In this brilliant, heartbreaking book, Matthew Desmond takes us into the poorest neighborhoods of Milwaukee to tell the story of eight families on the edge. Arleen is a single mother trying to raise her two sons on the $20 a month she has left after paying for their rundown apartment. Scott is a gentle nurse consumed by a heroin addiction. Lamar, a man with no legs and a neighborhood full of boys to look after, tries to work his way out of debt. Vanetta participates in a botched stickup after her hours are cut. All are spending almost everything they have on rent, and all have fallen behind.
The fates of these families are in the hands of two landlords: Sherrena Tarver, a former schoolteacher turned inner-city entrepreneur, and Tobin Charney, who runs one of the worst trailer parks in Milwaukee. They loathe some of their tenants and are fond of others, but as Sherrena puts it, "Love don't pay the bills." She moves to evict Arleen and her boys a few days before Christmas.
Even in the most desolate areas of American cities, evictions used to be rare. But today, most poor renting families are spending more than half of their income on housing, and eviction has become ordinary, especially for single mothers. In vivid, intimate prose, Desmond provides a ground-level view of one of the most urgent issues facing America today. As we see families forced into shelters, squalid apartments, or more dangerous neighborhoods, we bear witness to the human cost of America's vast inequality—and to people's determination and intelligence in the face of hardship.
Based on years of embedded fieldwork and painstakingly gathered data, this masterful book transforms our understanding of extreme poverty and economic exploitation while providing fresh ideas for solving a devastating, uniquely American problem. Its unforgettable scenes of hope and loss remind us of the centrality of home, without which nothing else is possible.
Proposed by Joan Shaughnessy & Katie Shester
The Girl on the Train
EVERY DAY THE SAME
Rachel takes the same commuter train every morning and night. Every day she rattles down the track, flashes past a stretch of cozy suburban homes, and stops at the signal that allows her to daily watch the same couple breakfasting on their deck. She's even started to feel like she knows them. Jess and Jason, she calls them. Their life—as she sees it—is perfect. Not unlike the life she recently lost.
UNTIL TODAY
And then she sees something shocking. It's only a minute until the train moves on, but it's enough. Now everything's changed. Unable to keep it to herself, Rachel goes to the police. But is she really as unreliable as they say? Soon she is deeply entangled not only in the investigation but in the lives of everyone involved. Has she done more harm than good?
Proposed by Christina Han, '19
Gone Girl
On a warm summer morning in North Carthage, Missouri, it is Nick and Amy Dunne's fifth wedding anniversary. Presents are being wrapped and reservations are being made when Nick's clever and beautiful wife disappears. Husband-of-the-Year Nick isn't doing himself any favors with cringe-worthy daydreams about the slope and shape of his wife's head, but passages from Amy's diary reveal the alpha-girl perfectionist could have put anyone dangerously on edge. Under mounting pressure from the police and the media—as well as Amy's fiercely doting parents—the town golden boy parades an endless series of lies, deceits, and inappropriate behavior. Nick is oddly evasive, and he's definitely bitter—but is he really a killer?
Proposed by Lex Jordan '19 & Harper Snowden
The Good Girl
"I've been following her for the past few days. I know where she buys her groceries, where she has her dry cleaning done, where she works. I don't know the color of her eyes or what they look like when she's scared. But I will."
One night, Mia Dennett enters a bar to meet her on-again, off-again boyfriend. But when he doesn't show, she unwisely leaves with an enigmatic stranger. At first Colin Thatcher seems like a safe one-night stand. But following Colin home will turn out to be the worst mistake of Mia's life.
When Colin decides to hide Mia in a secluded cabin in rural Minnesota instead of delivering her to his employers, Mia's mother, Eve, and detective Gabe Hoffman will stop at nothing to find them. But no one could have predicted the emotional entanglements that eventually cause this family's world to shatter.
An addictively suspenseful and tautly written thriller, The Good Girl is a propulsive debut that reveals how even in the perfect family, nothing is as it seems.
Proposed by Mary Crowgey, '17
Homegoing: A Novel
The unforgettable New York Times best seller begins with the story of two half-sisters, separated by forces beyond their control: one sold into slavery, the other married to a British slaver. Written with tremendous sweep and power, Homegoing traces the generations of family who follow, as their destinies lead them through two continents and three hundred years of history, each life indeliably drawn, as the legacy of slavery is fully revealed in light of the present day.
Effia and Esi are born into different villages in eighteenth-century Ghana. Effia is married off to an Englishman and lives in comfort in the palatial rooms of Cape Coast Castle. Unbeknownst to Effia, her sister, Esi, is imprisoned beneath her in the castle's dungeons, sold with thousands of others into the Gold Coast's booming slave trade, and shipped off to America, where her children and grandchildren will be raised in slavery. One thread of Homegoing follows Effia's descendants through centuries of warfare in Ghana, as the Fante and Asante nations wrestle with the slave trade and British colonization. The other thread follows Esi and her children into America. From the plantations of the South to the Civil War and the Great Migration, from the coal mines of Pratt City, Alabama, to the jazz clubs and dope houses of twentieth-century Harlem, right up through the present day, Homegoing makes history visceral, and captures, with singular and stunning immediacy, how the memory of captivity came to be inscribed in the soul of a nation.
Proposed by Dayo Abah
The Immortal Life of Henrietta Lacks
Her name was Henrietta Lacks, but scientists know her as HeLa. She was a poor black tobacco farmer whose cells—taken without her knowledge in 1951—became one of the most important tools in medicine, vital for developing the polio vaccine, cloning, gene mapping, and more. Henrietta's cells have been bought and sold by the billions, yet she remains virtually unknown, and her family can't afford health insurance. This phenomenal New York Times bestseller tells a riveting story of the collision between ethics, race, and medicine; of scientific discovery and faith healing; and of a daughter consumed with questions about the mother she never knew.
Proposed by Lisa Alty & Erin Taylor
Kitchens of the Great Midwest: A Novel
Kitchens of the Great Midwest, about a young woman with a once-in-a-generation palate who becomes the iconic chef behind the country's most coveted dinner reservation, is the summer's most hotly anticipated debut.
When Lars Thorvald's wife, Cynthia, falls in love with wine—and a dashing sommelier—he's left to raise their baby, Eva, on his own. He's determined to pass on his love of food to his daughter—starting with puréed pork shoulder. As Eva grows, she finds her solace and salvation in the flavors of her native Minnesota. From Scandinavian lutefisk to hydroponic chocolate habaneros, each ingredient represents one part of Eva's journey as she becomes the star chef behind a legendary and secretive pop-up supper club, culminating in an opulent and emotional feast that's a testament to her spirit and resilience.
Each chapter in J. Ryan Stradal's startlingly original debut tells the story of a single dish and character, at once capturing the zeitgeist of the Midwest, the rise of foodie culture, and delving into the ways food creates community and a sense of identity. By turns quirky, hilarious, and vividly sensory, Kitchens of the Great Midwest is an unexpected mother-daughter story about the bittersweet nature of life—its missed opportunities and its joyful surprises. It marks the entry of a brilliant new talent.
Proposed by Elaina Prillaman, '17
The Making of a Racist: A Southerner Reflects on Family, History, and the Slave Trade
In this powerful memoir, Charles Dew, one of America's most respected historians of the South--and particularly its history of slavery--turns the focus on his own life, which began not in the halls of enlightenment but in a society unequivocally committed to segregation.
Dew re-creates the midcentury American South of his childhood--in many respects a boy's paradise, but one stained by Lost Cause revisionism and, worse, by the full brunt of Jim Crow. Through entertainments and "educational" books that belittled African Americans, as well as the living examples of his own family, Dew was indoctrinated in a white supremacy that, at best, was condescendingly paternalistic and, at worst, brutally intolerant. The fear that southern culture, and the "hallowed white male brotherhood," could come undone through the slightest flexibility in the color line gave the Jim Crow mindset its distinctly unyielding quality. Dew recalls his father, in most regards a decent man, becoming livid over a black tradesman daring to use the front, and not the back, door.
The second half of the book shows how this former Confederate youth and descendant of Thomas Roderick Dew, one of slavery's most passionate apologists, went on to reject his racist upbringing and become a scholar of the South and its deeply conflicted history. The centerpiece of Dew's story is his sobering discovery of a price circular from 1860--an itemized list of humans up for sale. Contemplating this document becomes Dew's first step in an exploration of antebellum Richmond's slave trade that investigates the terrible--but, to its white participants, unremarkable--inhumanity inherent in the institution.
Dew's wish with this book is to show how the South of his childhood came into being, poisoning the minds even of honorable people, and to answer the question put to him by Illinois Browning Culver, the African American woman who devoted decades of her life to serving his family: "Charles, why do the grown-ups put so much hate in the children?"
Proposed by Aly Colón
Nobody: Casualties of America's War on the Vulnerable, from Ferguson to Flint and Beyond
Unarmed citizens shot by police. Drinking water turned to poison. Mass incarcerations. We've heard the individual stories. Now a leading public intellectual and acclaimed journalist offers a powerful, paradigm-shifting analysis of America's current state of emergency, finding in these events a larger and more troubling truth about race, class, and what it means to be "Nobody."
Protests in Ferguson, Missouri and across the United States following the death of Michael Brown revealed something far deeper than a passionate display of age-old racial frustrations. They unveiled a public chasm that has been growing for years, as America has consistently and intentionally denied significant segments of its population access to full freedom and prosperity.
In Nobody, scholar and journalist Marc Lamont Hill presents a powerful and thought-provoking analysis of race and class by examining a growing crisis in America: the existence of a group of citizens who are made vulnerable, exploitable and disposable through the machinery of unregulated capitalism, public policy, and social practice. These are the people considered "Nobody" in contemporary America. Through on-the-ground reporting and careful research, Hill shows how this Nobody class has emerged over time and how forces in America have worked to preserve and exploit it in ways that are both humiliating and harmful.
To make his case, Hill carefully reconsiders the details of tragic events like the deaths of Michael Brown, Sandra Bland, and Freddie Gray, and the water crisis in Flint, Michigan. He delves deeply into a host of alarming trends including mass incarceration, overly aggressive policing, broken court systems, shrinking job markets, and the privatization of public resources, showing time and time again the ways the current system is designed to worsen the plight of the vulnerable.
Timely and eloquent, Nobody is a keen observation of the challenges and contradictions of American democracy, a must-read for anyone wanting to better understand the race and class issues that continue to leave their mark on our country today.
Proposed by J.D. King
The Road to Reality: A Complete Guide to the Laws of the Universe
Roger Penrose, one of the most accomplished scientists of our time, presents the only comprehensive and comprehensible account of the physics of the universe. From the very first attempts by the Greeks to grapple with the complexities of our known world to the latest application of infinity in physics, The Road to Reality carefully explores the movement of the smallest atomic particles and reaches into the vastness of intergalactic space. Here, Penrose examines the mathematical foundations of the physical universe, exposing the underlying beauty of physics and giving us one the most important works in modern science writing.
Proposed by Tom McClain
The Science of Discworld
Not just another science book and not just another Discworld novella, The Science of Discworld is a creative, mind-bending mash-up of fiction and fact, that offers a wizard's-eye view of our world that will forever change how you look at the universe.
Can Unseen University's eccentric wizards and orangutan Librarian possibly shed any useful light on hard, rational Earthly science?
In the course of an exciting experiment, the wizards of Discworld have accidentally created a new universe. Within this universe is a planet that they name Roundworld. Roundworld is, of course, Earth, and the universe is our own. As the wizards watch their creation grow, Terry Pratchett and acclaimed science writers Ian Stewart and Jack Cohen use Discworld to examine science from the outside. Interwoven with the Pratchett's original story are entertaining, enlightening chapters which explain key scientific principles such as the Big Bang theory and the evolution of life on earth, as well as great moments in the history of science.
Proposed by Leslie dela Cruz, '17
The Soil Will Save Us: How Scientists, Farmers, and Foodies Are Healing the Soil to Save the Planet
Thousands of years of poor farming and ranching practices―and, especially, modern industrial agriculture―have led to the loss of up to 80 percent of carbon from the world's soils. That carbon is now floating in the atmosphere, and even if we stopped using fossil fuels today, it would continue warming the planet. In The Soil Will Save Us, journalist and bestselling author Kristin Ohlson makes an elegantly argued, passionate case for "our great green hope"―a way in which we can not only heal the land but also turn atmospheric carbon into beneficial soil carbon―and potentially reverse global warming.
As the granddaughter of farmers and the daughter of avid gardeners, Ohlson has long had an appreciation for the soil. A chance conversation with a local chef led her to the crossroads of science, farming, food, and environmentalism and the discovery of the only significant way to remove carbon dioxide from the air―an ecological approach that tends not only to plants and animals but also to the vast population of underground microorganisms that fix carbon in the soil. Ohlson introduces the visionaries―scientists, farmers, ranchers, and landscapers―who are figuring out in the lab and on the ground how to build healthy soil, which solves myriad problems: drought, erosion, air and water pollution, and food quality, as well as climate change. Her discoveries and vivid storytelling will revolutionize the way we think about our food, our landscapes, our plants, and our relationship to Earth.
Proposed by David Harbor
The Smartest Kids in the World: And How They Got That Way
How do other countries create "smarter" kids? What is it like to be a child in the world's new education superpowers? The Smartest Kids in the World "gets well beneath the glossy surfaces of these foreign cultures and manages to make our own culture look newly strange....The question is whether the startling perspective provided by this masterly book can also generate the will to make changes" (The New York Times Book Review).
In a handful of nations, virtually all children are learning to make complex arguments and solve problems they've never seen before. They are learning to think, in other words, and to thrive in the modern economy. Inspired to find answers for our own children, author and Time magazine journalist Amanda Ripley follows three Americans embed­ded in these countries for one year. Kim, fifteen, raises $10,000 so she can move from Oklahoma to Finland; Eric, eighteen, trades his high-achieving Minnesota suburb for a booming city in South Korea; and Tom, seventeen, leaves a historic Pennsylvania village for Poland.
Through these young informants, Ripley meets battle-scarred reformers, sleep-deprived zombie students, and a teacher who earns $4 million a year. Their stories, along with groundbreaking research into learning in other cultures, reveal a pattern of startling transformation: none of these countries had many "smart" kids a few decades ago. Things had changed. Teaching had become more rigorous; parents had focused on things that mattered; and children had bought into the promise of education.
Proposed by Haley Sigler & Eric Moffa
Station Eleven
Kirsten Raymonde will never forget the night Arthur Leander, the famous Hollywood actor, had a heart attack on stage during a production of King Lear. That was the night when a devastating flu pandemic arrived in the city, and within weeks, civilization as we know it came to an end.
Twenty years later, Kirsten moves between the settlements of the altered world with a small troupe of actors and musicians. They call themselves The Traveling Symphony, and they have dedicated themselves to keeping the remnants of art and humanity alive. But when they arrive in St. Deborah by the Water, they encounter a violent prophet who will threaten the tiny band's existence. And as the story takes off, moving back and forth in time, and vividly depicting life before and after the pandemic, the strange twist of fate that connects them all will be revealed.
Proposed by Alex Meilech, '18
Thinking, Fast and Slow
In the international bestseller, Thinking, Fast and Slow, Daniel Kahneman, the renowned psychologist and winner of the Nobel Prize in Economics, takes us on a groundbreaking tour of the mind and explains the two systems that drive the way we think.
System 1 is fast, intuitive, and emotional; System 2 is slower, more deliberative, and more logical. The impact of overconfidence on corporate strategies, the difficulties of predicting what will make us happy in the future, the profound effect of cognitive biases on everything from playing the stock market to planning our next vacation―each of these can be understood only by knowing how the two systems shape our judgments and decisions.
Engaging the reader in a lively conversation about how we think, Kahneman reveals where we can and cannot trust our intuitions and how we can tap into the benefits of slow thinking. He offers practical and enlightening insights into how choices are made in both our business and our personal lives―and how we can use different techniques to guard against the mental glitches that often get us into trouble. Winner of the National Academy of Sciences Best Book Award and the Los Angeles Times Book Prize and selected by The New York Times Book Review as one of the ten best books of 2011, Thinking, Fast and Slow is destined to be a classic.
Proposed by Prakhar Naithani, '17
Watchmen
Considered the greatest graphic novel in the history of the medium, the Hugo Award-winning story chronicles the fall from grace of a group of super-heroes plagued by all-too-human failings. Along the way, the concept of the super-hero is dissected as the heroes are stalked by an unknown assassin.
Proposed by Austin Piatt, '17 and Henry Luzzatto, '18
Where Do We Go From Here: Chaos Or Community?
In 1967, Dr. Martin Luther King, Jr., isolated himself from the demands of the civil rights movement, rented a house in Jamaica with no telephone, and labored over his final manuscript. In this prophetic work, which has been unavailable for more than ten years, he lays out his thoughts, plans, and dreams for America's future, including the need for better jobs, higher wages, decent housing, and quality education. With a universal message of hope that continues to resonate, King demanded an end to global suffering, asserting that humankind-for the first time-has the resources and technology to eradicate poverty.
Proposed by Howard Pickett
Bo Burnham: Make Happy (2016)
Bo Burnham tackles life, death, sexuality, hypocrisy, mental illness and Pringles cans in his dazzling new stand-up special.
Proposed by Abdurrafey Khan, '17 & Taylor Gulotta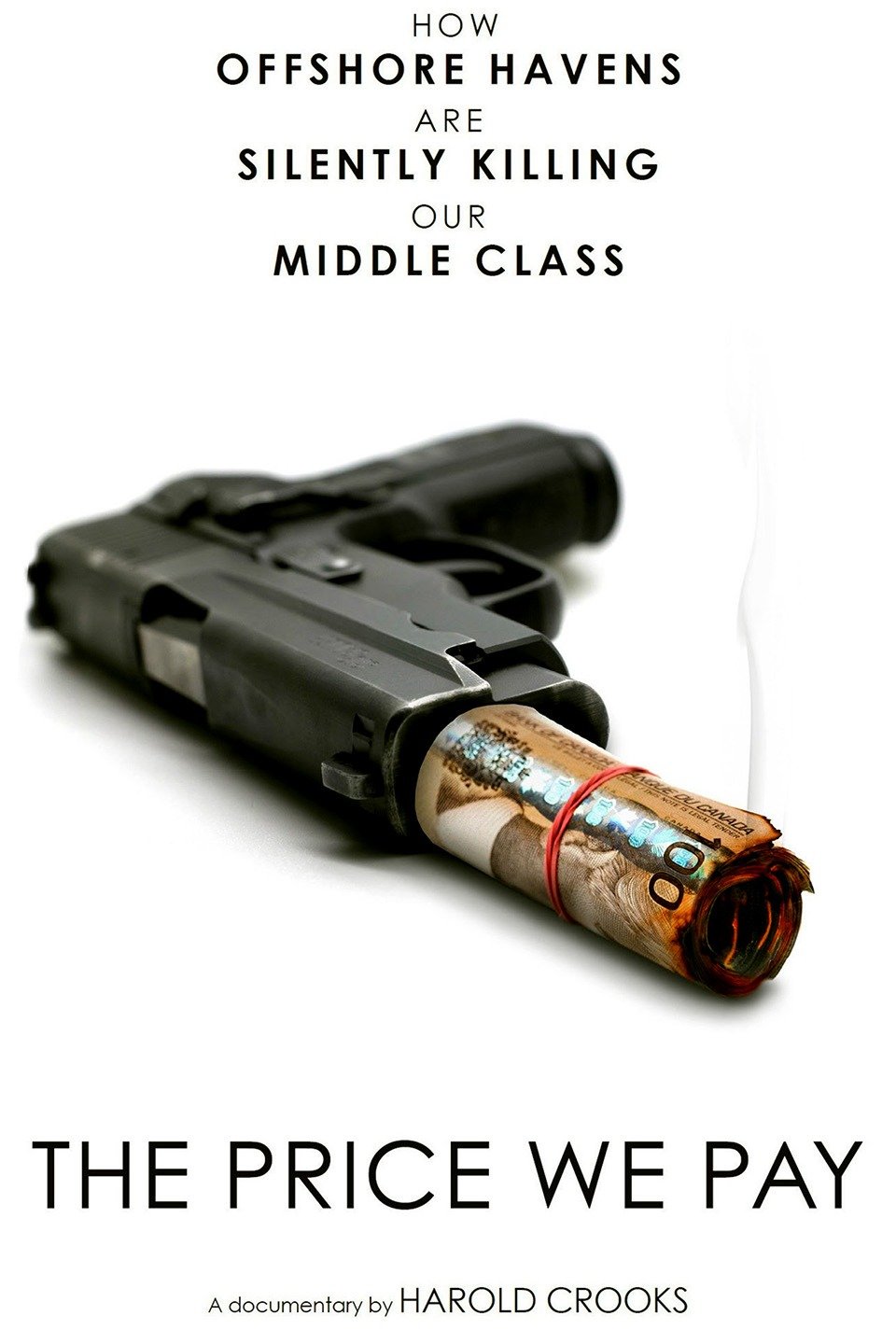 The Price We Pay (2014)
"The Price We Pay is inspired by Brigitte Alepin's book La Crise fiscale qui vient. Director Harold Crooks (who co-directed Surviving Progress with Mathieu Roy) blows the lid off the dirty world of corporate malfeasance with this incendiary documentary about the dark history and dire present-day reality of big-business tax avoidance, which has seen multinationals depriving governments of trillions of dollars in tax revenues by harboring profits in offshore havens. Tax havens, originally created by London bankers in the 50s, today put over half the world's stock of money beyond reach of public treasuries.
Nation states are being reshaped by this offshoring of the world's wealth. Tax avoidance by big corporations and the wealthy – citizens of nowhere for tax purposes – is paving the way to historic levels of inequality and placing the tax burden on the middle class and the poor. Crusading journalists, tax justice campaigners and former finance and technology industry insiders speak frankly about the accelerating trends that are carrying the Western world to an unsustainable future."
Proposed by Raquel Alexander
Zootopia (2016)
From the largest elephant to the smallest shrew, the city of Zootopia is a mammal metropolis where various animals live and thrive. When Judy Hopps (Ginnifer Goodwin) becomes the first rabbit to join the police force, she quickly learns how tough it is to enforce the law. Determined to prove herself, Judy jumps at the opportunity to solve a mysterious case. Unfortunately, that means working with Nick Wilde (Jason Bateman), a wily fox who makes her job even harder.
Proposed by Kayla Sylvester, '17
TV SHOWS
Please note: SSA is unable to provide access to watch the following TV shows. However, if you have your own access to watch these series and are interested in discussing them, we'd encourage you to sign up!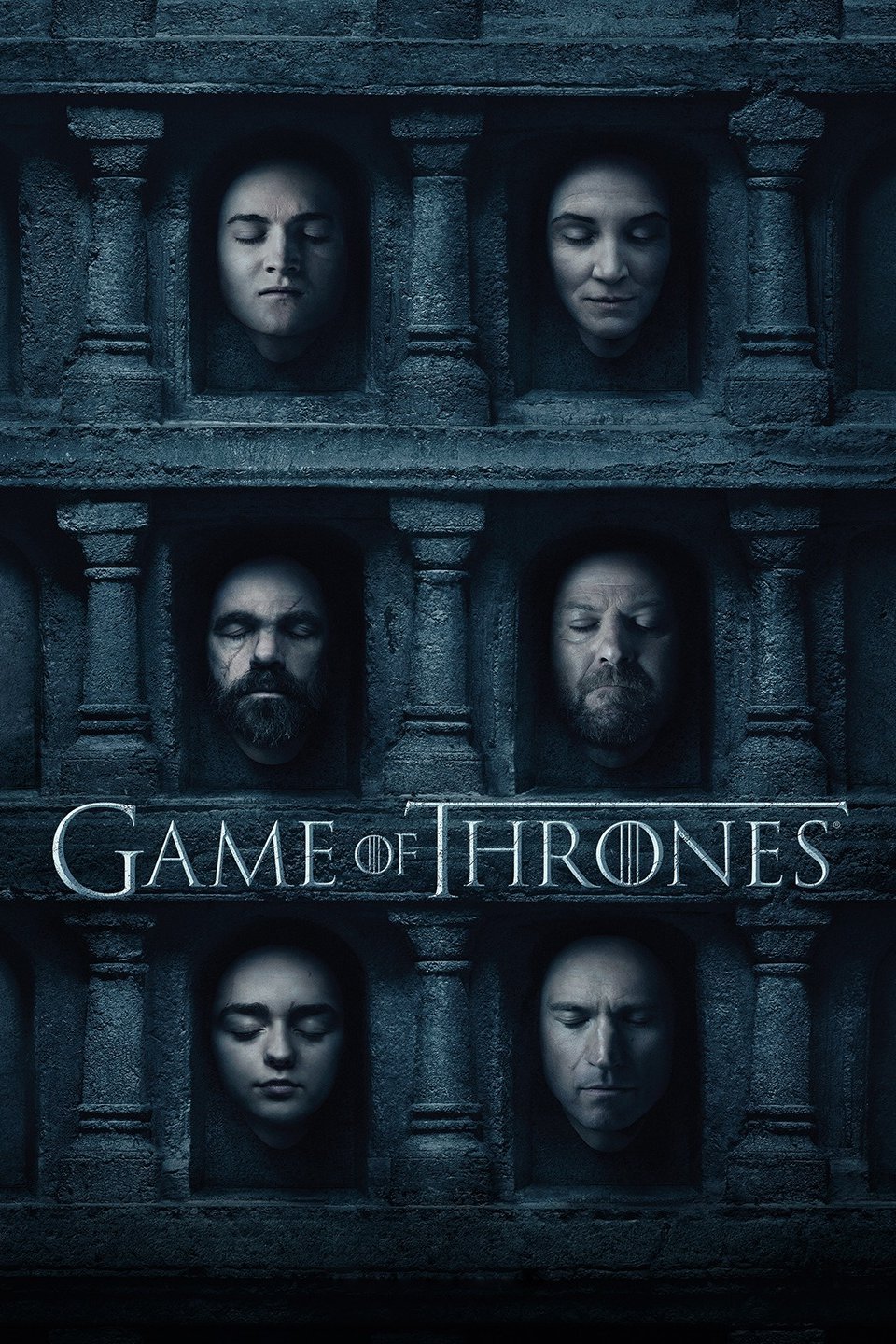 Game of Thrones (TV Series 2011-)
Summers span decades. Winters can last a lifetime. And the struggle for the Iron Throne continues.
It stretches from the south, where heat breeds plots, lusts and intrigues, to the vast and savage eastern lands, where a young queen raises an army. All the while, in the frozen north, an 800-foot wall of ice precariously protects the war-ravaged kingdom from the dark forces that lie beyond. Kings and queens, knights and renegades, liars, lords and honest men...all play the 'Game of Thrones.'
An original series based on George R.R. Martin's best-selling 'A Song of Ice and Fire' series.
Proposed by Azmain Amin, '17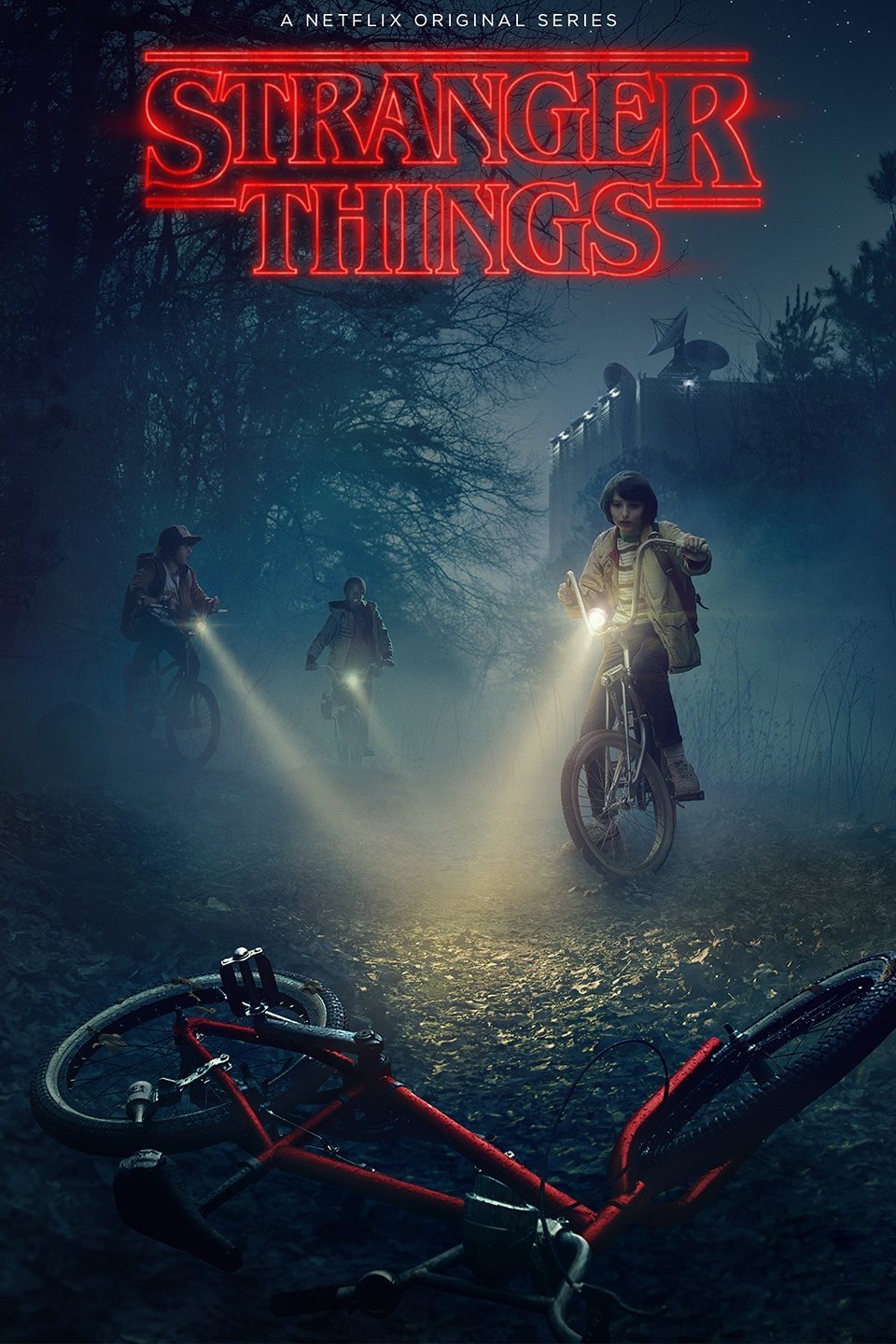 Stranger Things (TV Series 2016-)
This thrilling Netflix-original drama stars award-winning actress Winona Ryder as Joyce Byers, who lives in a small Indiana town in 1983 -- inspired by a time when tales of science fiction captivated audiences. When Joyce's 12-year-old son, Will, goes missing, she launches a terrifying investigation into his disappearance with local authorities. As they search for answers, they unravel a series of extraordinary mysteries involving secret government experiments, unnerving supernatural forces, and a very unusual little girl.
Proposed by Isabelle White, '17 & Colin Wallace