Art History
In a world that has become increasingly dependent on images, and in an age marked by the manipulation of information through them, the importance of understanding the vitality of visual literacy and the challenges facing image-makers and image-readers has never been so strongly felt. The discipline of art history provides students with the intellectual tools to consider these issues and fosters an academic forum in which to address them thoughtfully, critically, and innovatively. Housed in John and Anne Wilson Hall, the department offers a major in art history and attracts students from all corners of the university.
The Curriculum
The art history curriculum includes courses that allow students and faculty to consider works produced in North and South America, Europe, and Asia, from pre-historic civilizations to the 21st century. Students tend to focus their studies on one or two of these areas, but gain experience in all of them by the end of their time at W&L. Under the close supervision of an individual faculty member, senior majors may opt to write an original thesis paper that addresses a topic of personal intellectual interest.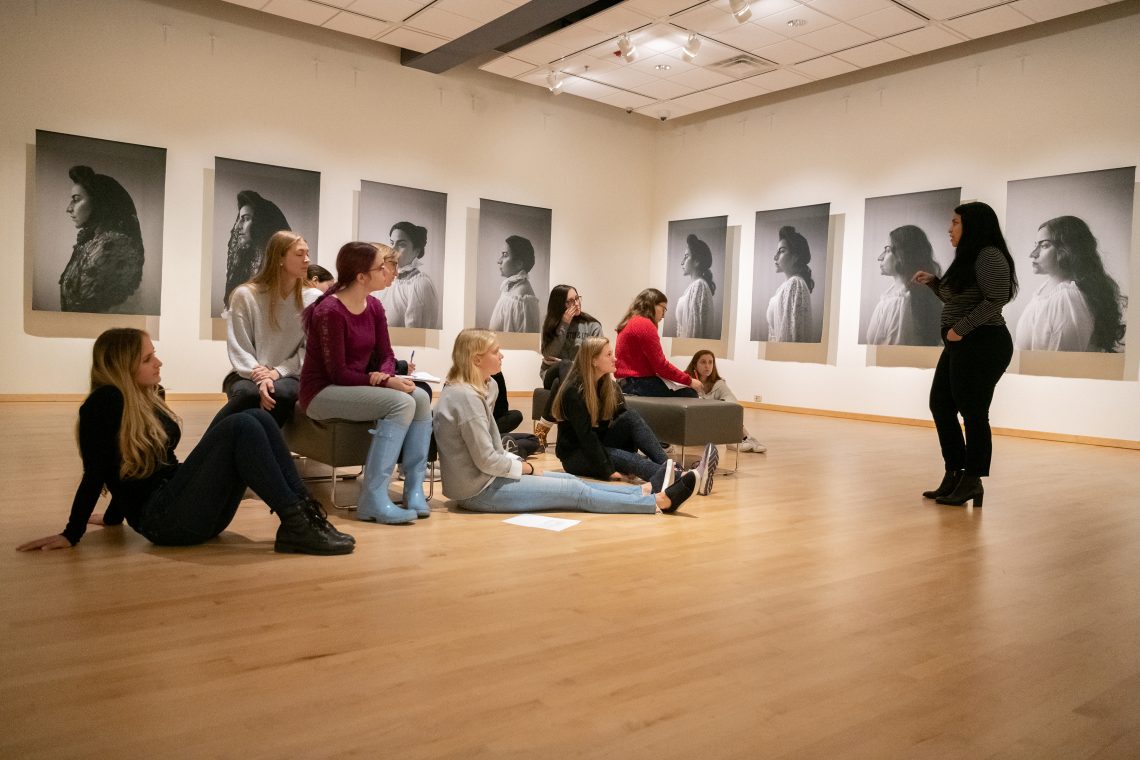 Multidisciplinary Artist Mari Hernandez discusses her photographic self-portraits with Prof. Andrea Lepage's Art History class in Staniar Gallery.