How to Add NameCoach to a Canvas Course
1. Sign into myapps.wlu.edu.
2. Click on Canvas:

3. Select the course where you would like to add NameCoach privileges.
4. Click Settings (located in the bottom left corner):
5. Select Navigation: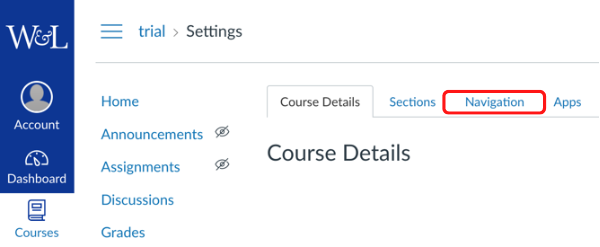 6. Locate NameCoach in the list. (NameCoach may not be located at the bottom, it can be located anywhere in the list):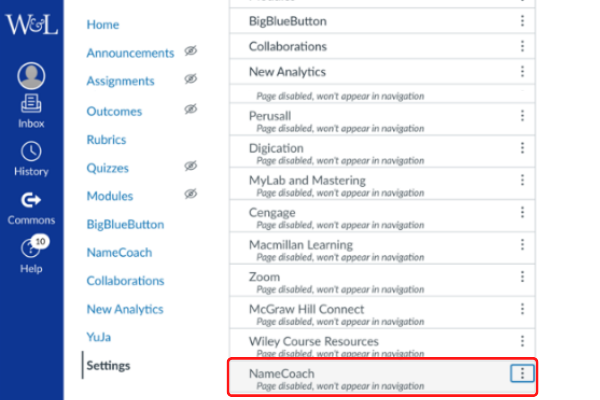 7. Click on the 3 dots to the right of NameCoach and select Enable, then click the Save button at the bottom of the page.

8. You should see NameCoach listed in course navigation to the left:
9. NameCoach is now available to your students! If you would like to view which students have utilized NameCoach, click NameCoach.
10. NameCoach will ask for access to your account, click authorize: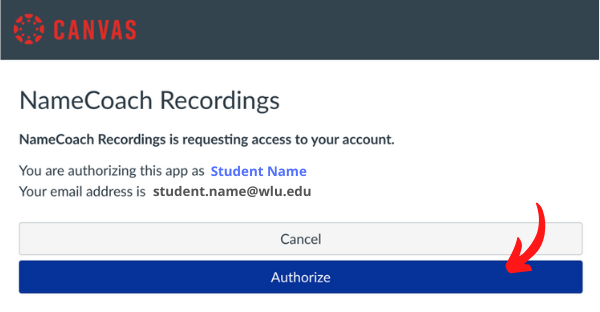 11. On the Recorded Names tab, you will see listed all course participants who have previously recorded their name in NameCoach.
12. Click on the Unrecorded Names tab: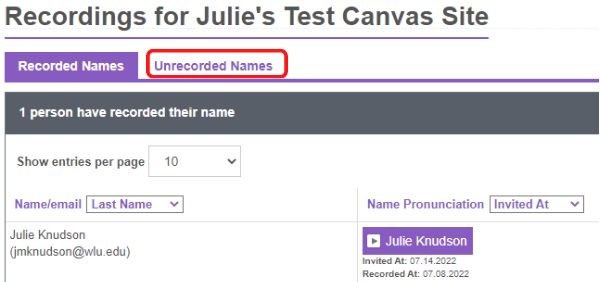 13. Students who have not recorded their name yet will be listed. You can click on the envelope icon in the Actions column to send an email to the student asking them to record. You will be able to edit the email before you send it. You can also click on the Remind All button in the upper right corner to send a reminder to all students who have not yet recorded:

Need help with NameCoach? Contact the ITS Information Desk at 540.458.4357 (HELP), email help@wlu.edu, or stop by the Main Level of Leyburn Library