Box: Transitioning from Fileshares such as H, I, J, L
1. Navigate to the fileshare (for instance, H Drive)
2. Press Ctrl-A to select all content
3. Copy the folders selected: use the Ctrl-C keyboard combination or right click and select copy (see screenshot below)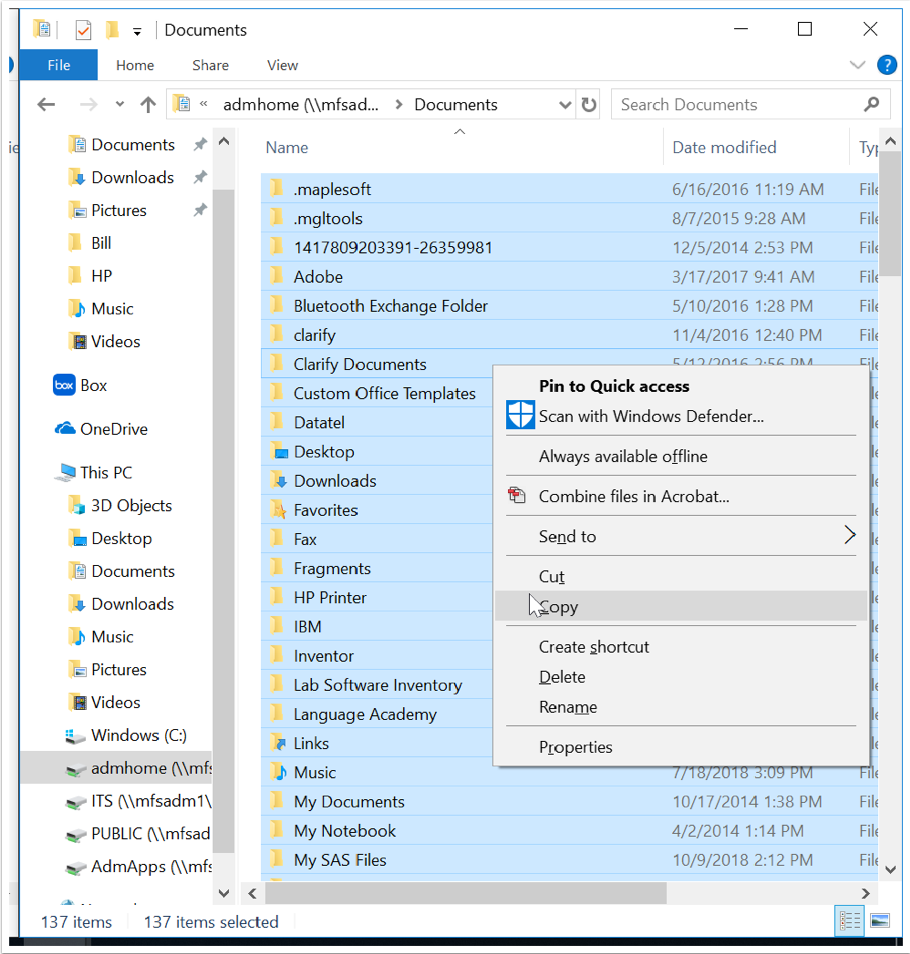 3. Open another window for Box Drive using Windows Explorer or Mac Finder and navigate to the desired folder. If you're moving H drive files, you may want to name this folder "Personal" or "Folders I own."
4. Paste into the Box Drive folder: use the Ctrl-V keyboard combination or right click and select paste (see screenshot below) .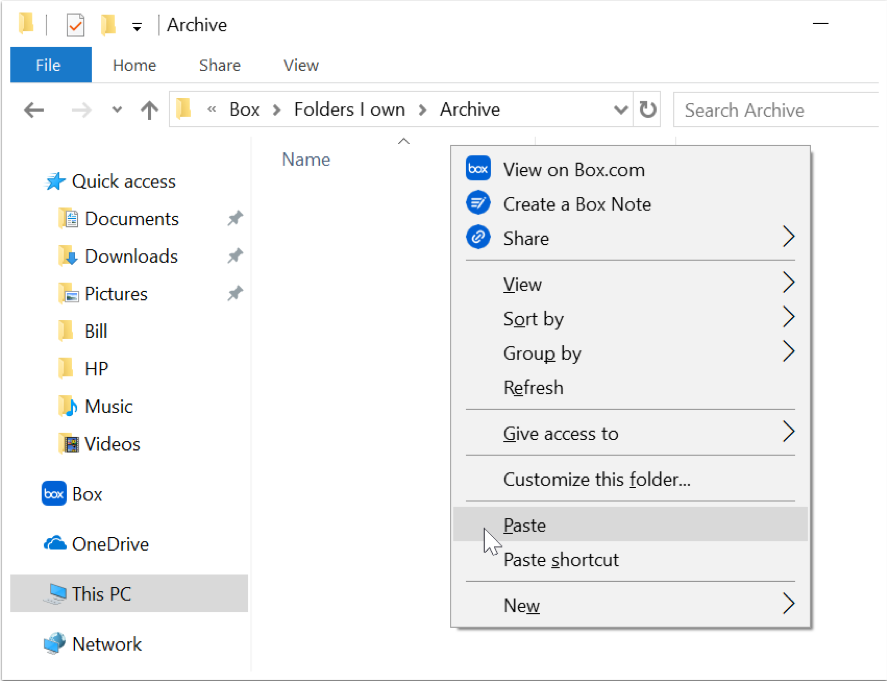 Note: Dragging and dropping directly from a fileshare to Box Drive also works.
Here are some videos to help you visualize the process:
Need additional help? Contact the Information Desk (540-458-4357 or help@wlu.edu)